Fine hair is no reason to despair. With ideas of haircuts for thin long hair, which are in this article, they will look fantastically beautiful and voluminous!
Finding the right hairstyles for thin hair is one thing that many women (and of course men, too) can despair of. Are you among those people who use to be less busy on the head? This is by no means a reason to drop the brush without a fight. Because, with the right styling, even little hair can do as much as a thick mane.
If your fine hair sometimes overwhelms you when you look in the mirror, take a deep breath now and take a look at these tips, tricks and ideas for hairstyles for party.
Why do you have thin hair?
There can be many reasons for thin hair. It is often simply hereditary. If you've had thick hair up until now, which has only recently started to become thinner, it can be due to age, stress, hormone surges (e.g. due to pregnancy or breastfeeding) or also due to the diet. If your body lacks certain substances, the hair just won't grow as well.
These are the top 5 hairstyles for thin hair
Now here are five super simple hairstyles for you that get the best out of your fine hair.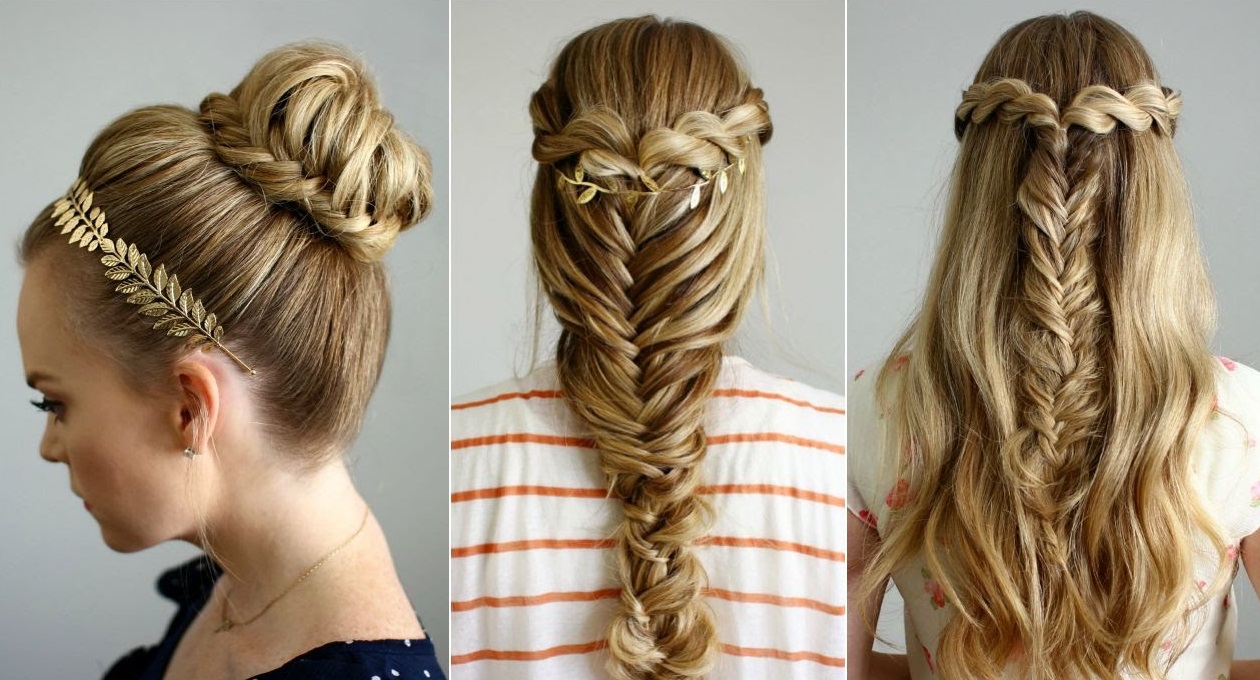 Loose bun with strands hanging out
A bun is not only super easy and practical; it also suits everyone. With thin hair, however, this should not be too smooth and strict, because this would push the hair even closer to the head. Instead, you should tie it up loosely and let a few strands of bangs hang out at the front.
Depending on your taste, you can also twist these into light curls. This gives the hairstyle volume and your hair looks a lot more right away and considered as party hairstyles for thin hair.
Medium length hair with waves
It is like this: The longer (and therefore heavier) the hair is, the more it is pulled down. Volume? None. This look works really well only with thick hair. For fine and thin hair, you should therefore choose medium-length hair. These already have more volume due to the cut.
If you then make curls or light waves, you will not see that you actually have rather thin hair.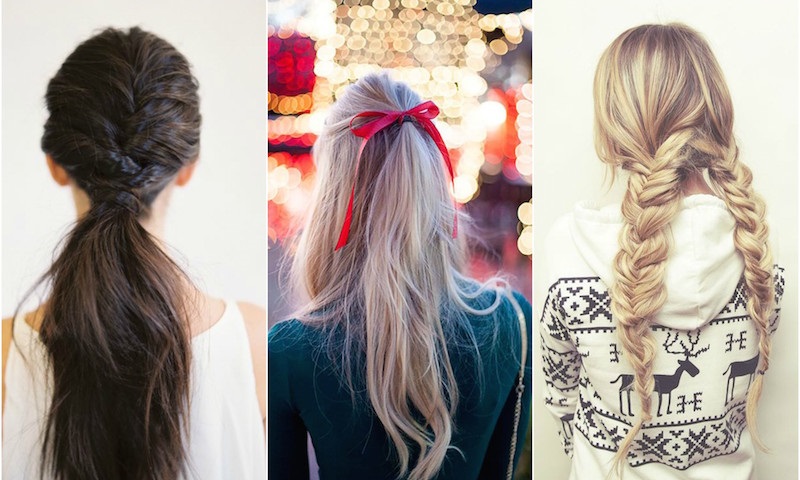 Highlights for more depth
Highlighting and contouring is a technique that is long used in make-up. Then, why not the hair too? A good hairdresser can set different colored highlights in such a way that the hair is given more depth and therefore looks more.
The straight cut
Just like in life, your hair sometimes just needs a clear cut. For thin hair, you should be careful with step cuts. A straight cut, on the other hand, looks modern and cool and ensures full ends. This "fresh-from-hairdresser look" also makes it easy to forget that you actually have finer hair.
Center parting instead of side parting
With very thin hair, you should avoid a side parting. The motive for this use to be very easy: if you take more away from one side, it looks bare and flat. Fairness applies here: Spread your hair evenly on both sides and push it with a little volume spray or mousse.